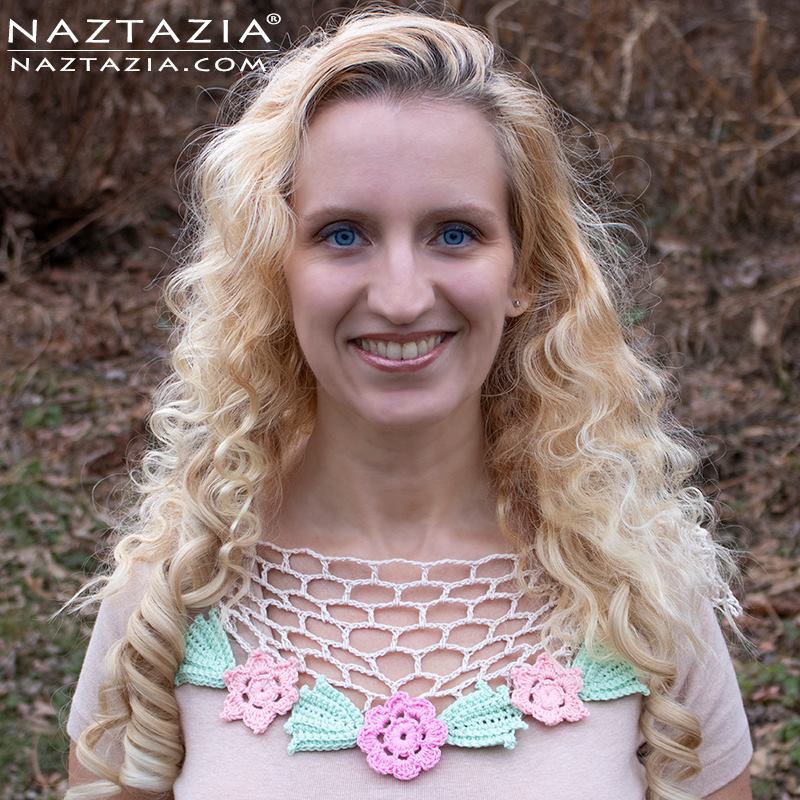 Welcome to Naztazia! My name is Donna Wolfe, and I'm the owner of this website. You'll find topics such as knitting, crochet, sewing, beading, crafts and more. And you will find all of my videos, written patterns, instructions, photos, and more.
I'm also the Mom of Sarah from Reviews by Sarah.
Search This Site
Are you looking for something? Use the Search Box below! Type in a word or phrase. Then press Enter on your keyboard or mobile device.
Latest Naztazia Videos
Click the play button to watch the video below. And if you like this, be sure to subscribe to my channel to get notified of new videos!
Subscribe to Naztazia
How to Crochet Easy Shell Stitch – Great for Blankets by Naztazia
How to Crochet Jacob's Ladder Stitch – Chain Loop Braids by Naztazia
Crochet Summer Jewels Scarf with Pretty Beaded Fringe by Naztazia
Learn How to Crochet 3D Stitch – Stitchorama by Naztazia
Latest Reviews By Sarah Videos
Subscribe to Naztazia
How to Make a Spring Time Egg Wreath – Reviews by Sarah
How to Make a Yarn Flower with a Fork – Weaving and Embroidery Crafts
How to Loom Knit an Easy Infinity Scarf
How to Make an Easy Flower – Beginner Finger Embroidery Trick with Yarn