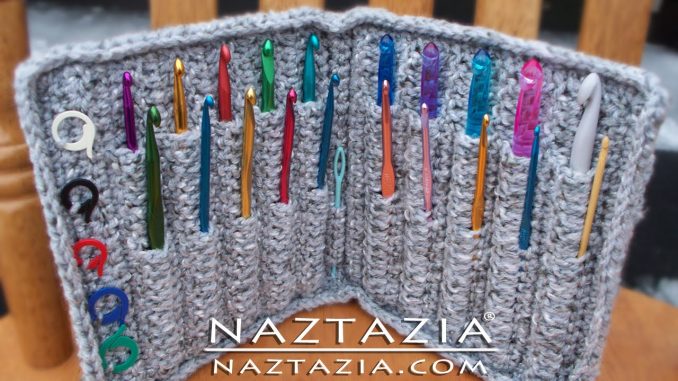 There are just some patterns you fall in love with the first moment you see them. This is one of them! This wonderful crochet hook case holder was written by Mrs. Priscilla Hewitt from Priscilla's Crochet.
I asked her if I could make a video of her pattern. She said yes. I was so happy! I've had so many questions on my gray hook holder case through the years, especially on how I get the double rows.
I knew a video could help answer many of those questions. By the way, there is no second row. In the video I show exactly what I do to make it seem like there are two rows!
Written Pattern
Please be sure to visit Mrs. Hewitt's website at: http://priscillascrochet.net She has some amazing designs! The written free instructions for the case can be found on Mrs. Hewitt's website under "Aluminum Crochet Hook Holder."
Video
Click the play button to watch the video below. And if you like this, be sure to subscribe to my channel to get notified of new videos!