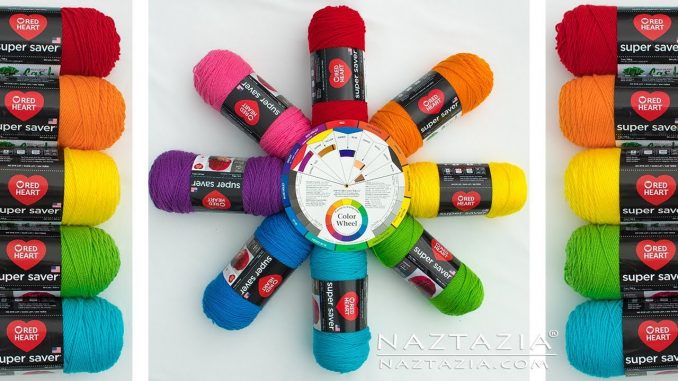 Consider using a color wheel for your next crochet project. A color wheel is an artist's tool that shows the relationship between colors and allows you to match colors beautifully. You can create beautiful yarn palettes and color schemes easily using some basic guidelines.
Some colors look good together because they have a strong contrast, called complimentary colors. Other colors look good together because they blend nicely and are very harmonious and soothing on the eyes, called analogous color). And of course you can never go wrong with selecting neutral colors like white, gray or black in your project!
Big thank you to my friend Tamara from mooglyblog.com for allowing me to use some of her beautiful projects in my video as an example of wonderful color schemes!
Pinterest
Here's a nice image to pin on your Pinterest boards.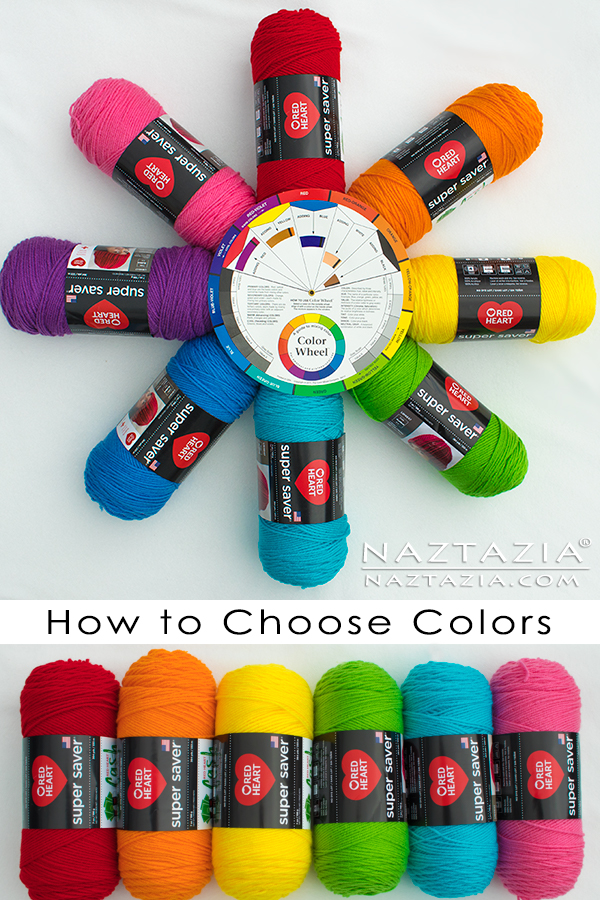 Video
Click the play button to watch the video below. And if you like this, be sure to subscribe to my channel to get notified of new videos!