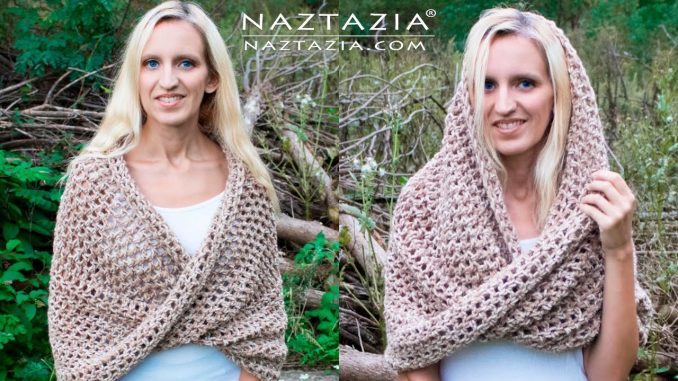 Although this pattern looks complex – it's not! It's probably one of the simplest crochet shawls you will ever make. Oh and you have to check out the YouTube Tutorial Video. Why? Because you will learn the simplest way to make a long chain into a ring without having it twist on you. How ironic that I show you how not to twist a chain in a video about a shawl with a twist in it!
Ravelry
If you are on Ravelry, please add this pattern to your Ravelry Queue! While there, you can see photos from other crocheters who made this pattern.
Ravelry Queue for Mobius Shawl Wrap
Written Pattern
First, click on the below link. Next, the written pattern will download into your phone, tablet, or computer. It is in a PDF format. Finally, access your download folder and click on the file to open it.
Mobius Shawl Wrap Pattern
Video
Click the play button to watch the video below. And if you like this, be sure to subscribe to my channel to get notified of new videos!
Frequently Asked Questions
As a reminder when making this shawl, when you get to Round 2, be sure you keep crocheting until you reach the CH-3 (124 DCs). If the CH-3 is still on the bottom, it means you haven't crocheted enough stitches on that round. You only completed half of that round. Just keep making more DCs. Eventually the CH-3 will appear at the top. If you still do not understand this, be sure to watch the FAQ video that explains it in detail at around the 3 minute, 4 second mark.