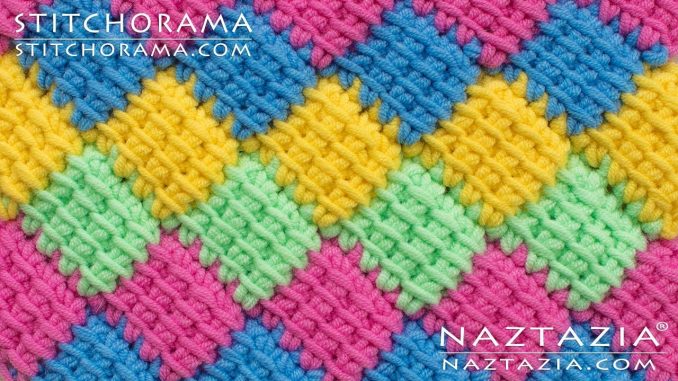 The is the Crochet Tunisian Entrelac stitch pattern from the Stitchorama by Naztazia collection. This creates a wonderful diamond pattern using the tunisian simple stitch or TSS. It's an easy to remember pattern that works great for blankets, wash cloths, scarves and more.
I'd like to give a big thank you to my friend Julie from https://accrochet.com who was kind enough to teach me how to properly say the French word "entrelac" – which is a derivative of a word that means to interlace or interlaced.
Be sure to pin the following image to your Pinterest board! Then continue reading below.
Pinterest
Here's a nice image to pin on your Pinterest boards.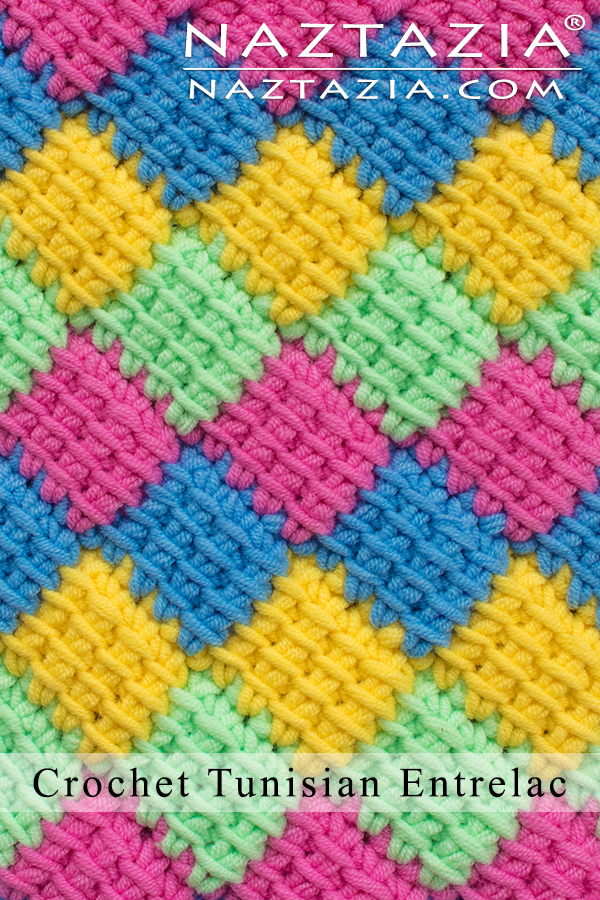 Video
Click the play button to watch the video below. And if you like this, be sure to subscribe to my channel to get notified of new videos!